---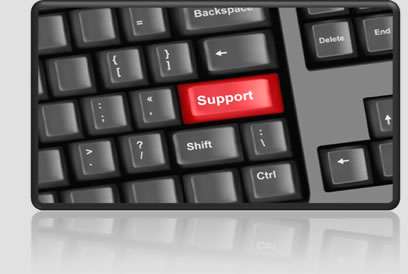 FOCUS DIRECTIVE
Our team focuses on responding quickly to inquiries with complete and effective solutions.

BUSINESS HOURS
Monday - Friday 8:00am - 6:30pm EST

AFTER HOURS
Available for down or critical situations.
Standard ABS emergency rates apply.
Monday - Friday: 6:30pm - 8:00pm
Saturday: 9:00am - 1:00pm
Sunday and Holidays: Closed
HOLIDAYS - 2017
Labor Day - Monday, September 4th
Columbus Day - Monday, October 9th
Veteran's Day - Observed Friday, November 10th
Thanksgiving Day - Thursday, November 23rd
The day after Thanksgiving - Friday, November 24th
Christmas Day - Monday, December 25th
METHODS OF CONTACT

Resource Center ♦ Self-help, interactive library; Search for a quick answer or download a "How To" document

Phone ♦ 800.727.7534 ♦ Direct Connect with Live Calls ; After 6:30pm until 8:00pm, connect with After Hours for Down or Critical Situation(s)

Fax ♦ 866.237.9744 ♦ Submit an inquiry via fax with supporting documents

Email ♦ This email address is being protected from spambots. You need JavaScript enabled to view it.

Text ♦ Provide our After Hours Support Analyst with a cell number to contact and text for information

Live Chat 

♦

Direct access to Support Services
INQUIRE Before You Acquire
We endeavor to make our software as widely-compatible as possible, but modifications to the operating environment can be a challenge for any program.  Before you make any changes to your network, computer, printers, or operating system, please check with ABS.  A quick conversation up front can save you hundreds of dollars and valuable recovery time!
COMPLIANCE For Your Business
Allied Business Systems works closely with Federal, State and Insurance agencies and local organizations to aid in maintenance of current and upcoming regulations.
KEY INFORMATION WHEN CONTACTING SUPPORT SERVICES
Company Name/Branch Location
Contact Name
Contact Phone
How we can assist you
Is your branch down? (i.e., unable to book loans, take payments or print from any workstation)
FEEDBACK VALUED
We strive to provide the highest quality service in the consumer finance industry. All suggestions and comments are appreciated and are used to measure our performance and enhance your experience.
D

IRECTOR,

S

HERI

Y

AWN
 
 
Email: 

This email address is being protected from spambots. You need JavaScript enabled to view it.


Phone:  800.727.7534 ext 30873
Cell:  478.714.3581